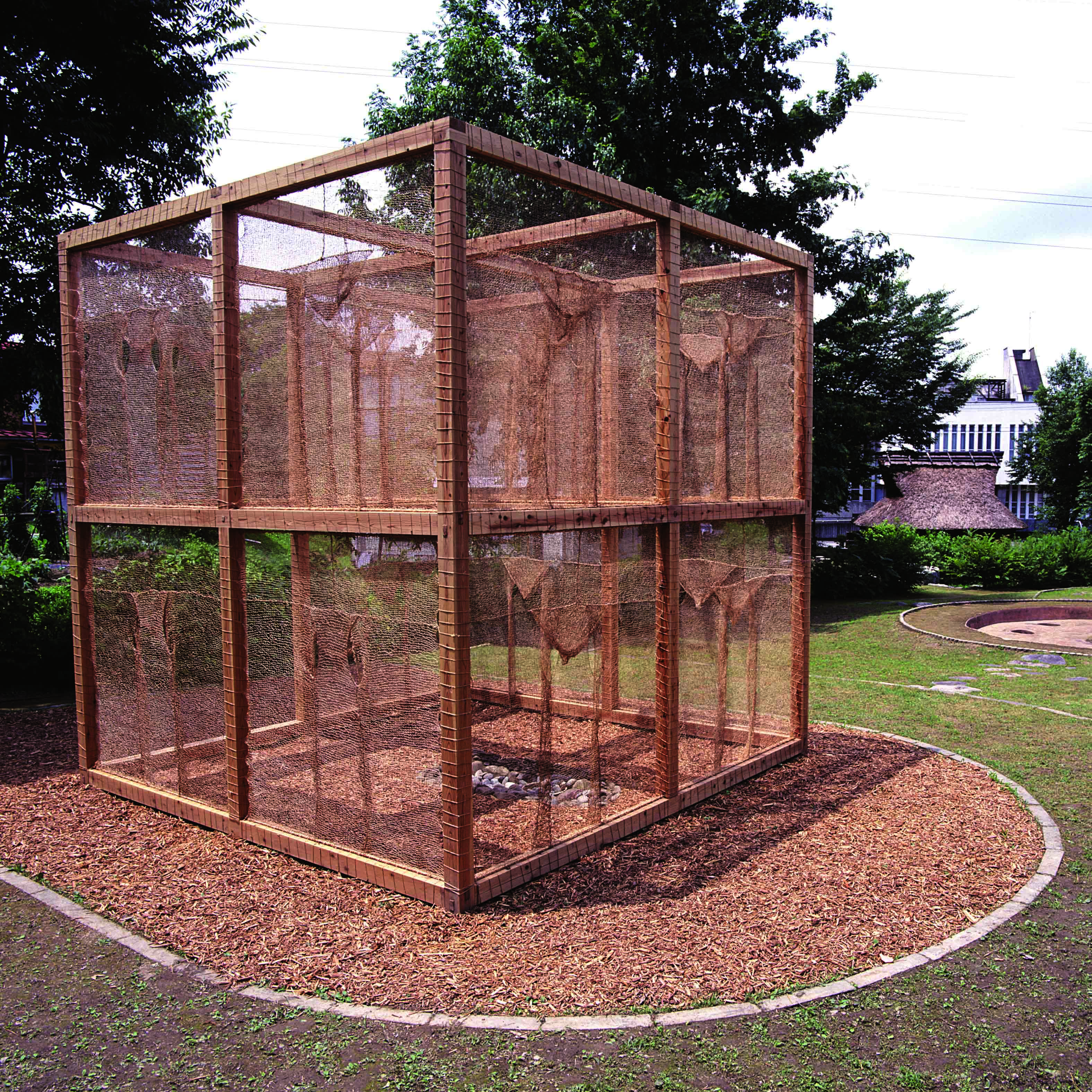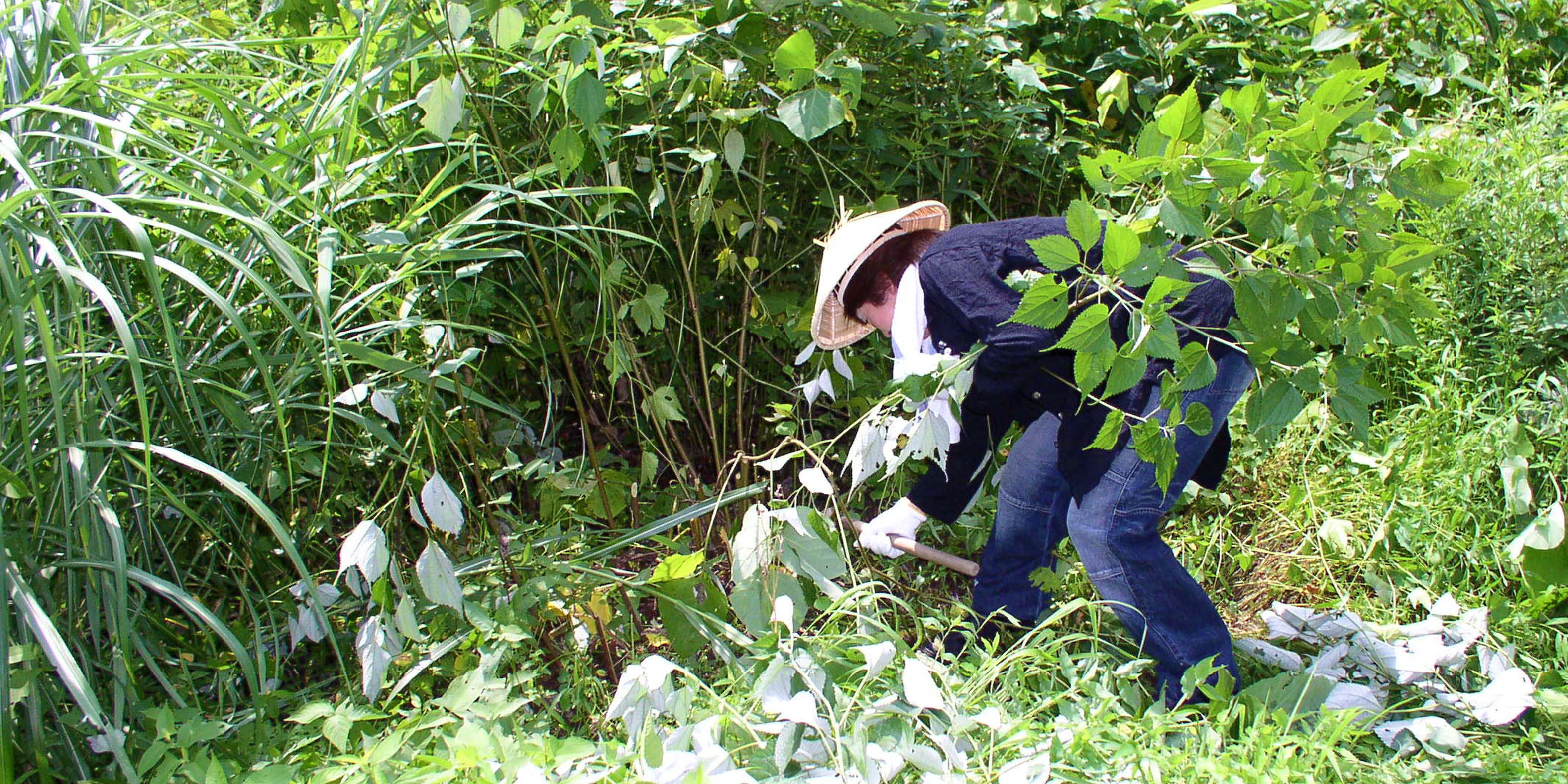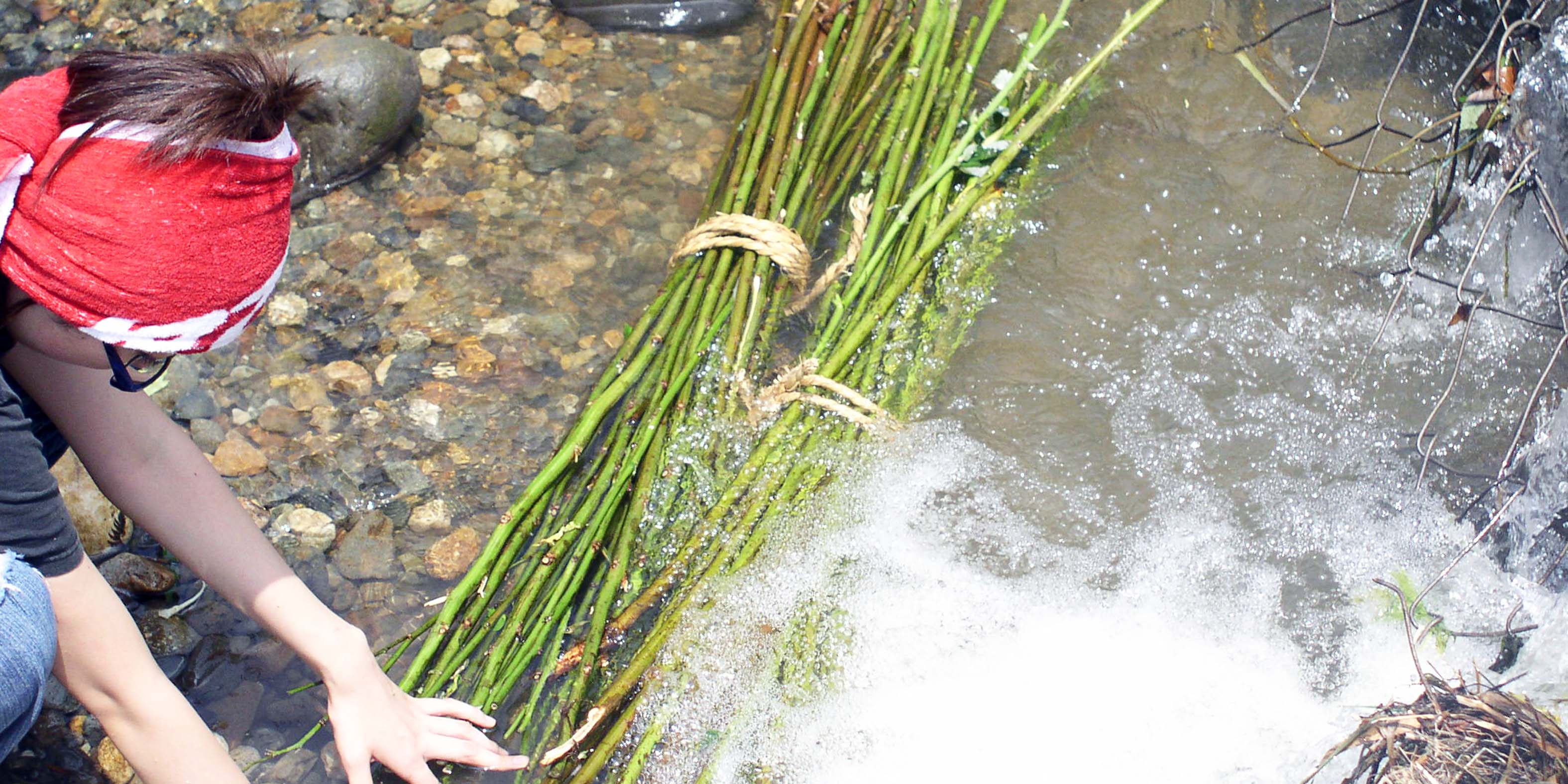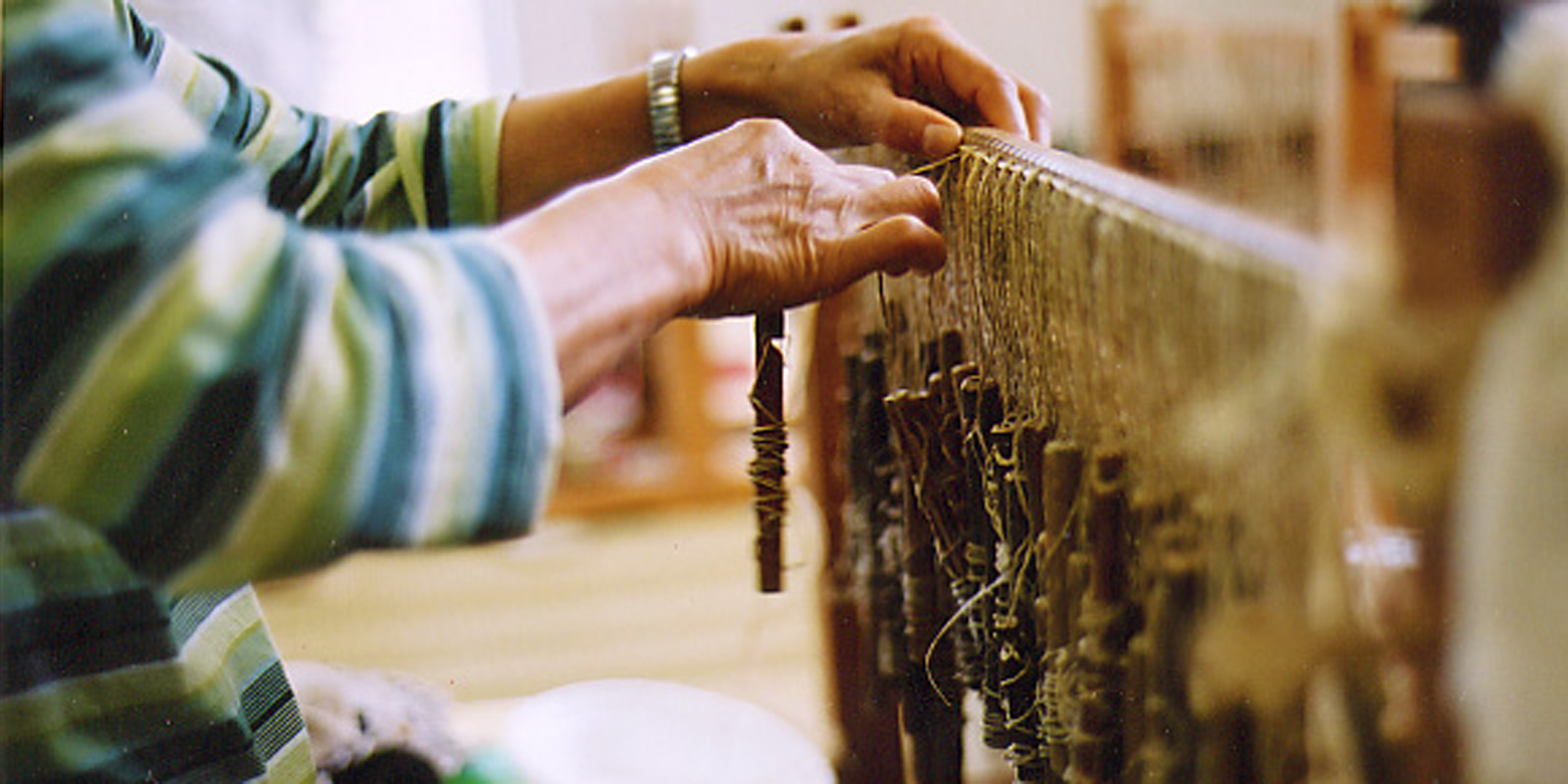 アンギン An-gin


十日町市(新潟)

 

2003-
新潟県の十日町では縄文時代から伝わる編み布「アンギン」が今も作られている。
アンギンと美大生をつなぐ本プロジェクトは、越後アンギン伝承会、十日町博物館友の会の方の指導のもと、現地で原料となる苧麻の刈り取りからアンギン作りを数日かけて体験する。毎年、我々が有してきた技術の見直しを行いながら、アイデンティティ再考の機会としている。

The students and I learned the angin technique, starting from processing raw material. Under the supervision of Echigo Angin Denshoukai and Tokamachi City Museum Tomonokai, I planted and reaped karamushi (ramie), extracted the skin and the green, dried it and built an angin knitting machine (producing wooden beam, collecting wood, crafting, drilling holes, chipping, etc.). A technical demonstration was provided for the general public. We were able to reconsider our identity through the process of producing fiber-based works and reinstate our traditional techniques with the participation of many people.

Angin is written in Chinese characters signifying "knit clothes" or "knit fabric." It is a technique to produce fabric by knitting karamushi (ramie), a plant indigenous to Japan since the ancient times and nurtured in the local climate. It was developed before the Jomon period, practiced throughout Japan, and used as daily utensils. Two to three thousand years later, this technology was purportedly incorporated as base for weaving technique. It is a handcraft fabric-making technique that is no longer prevalent in Japan.