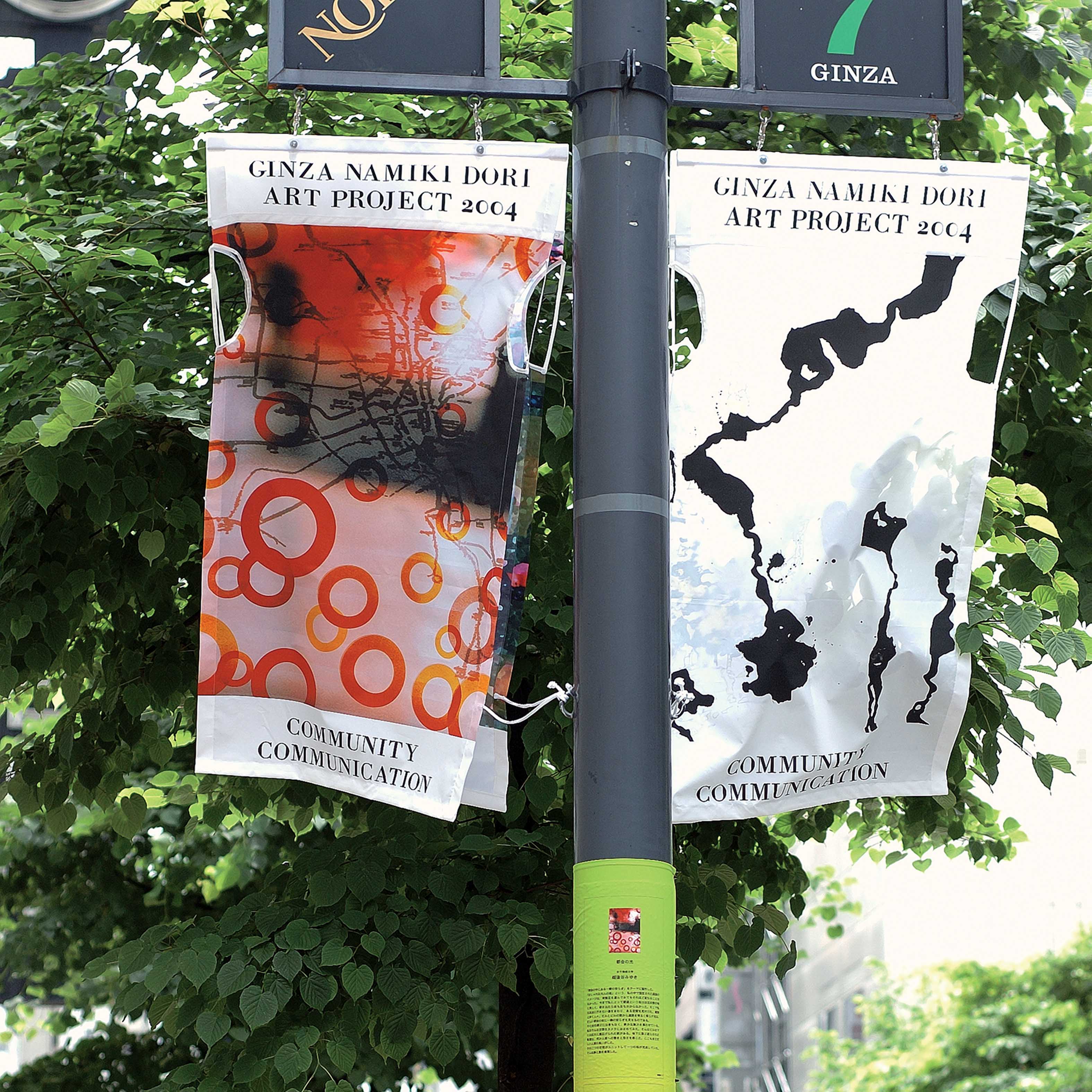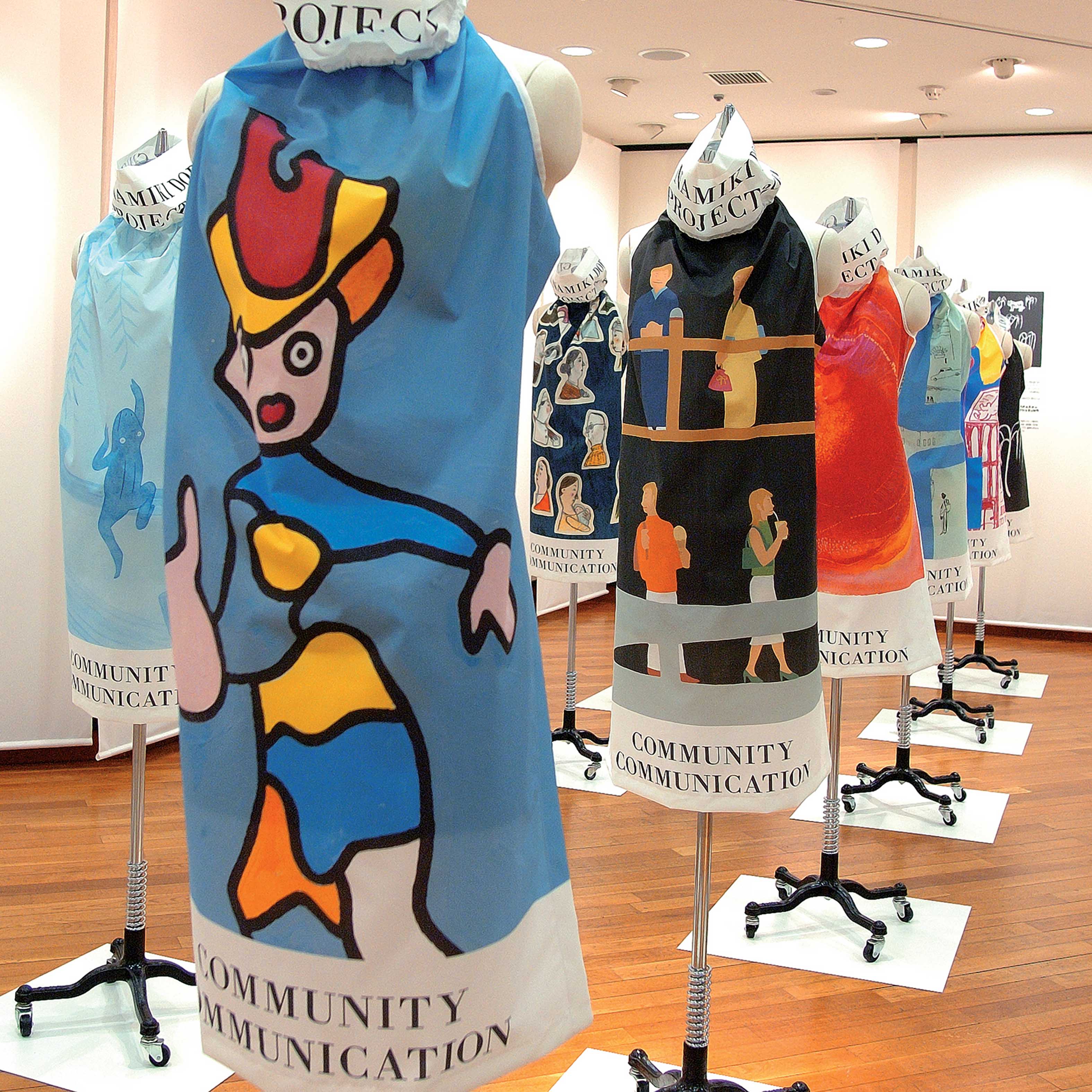 コミュニティー コミュニケーション銀座
銀座並木通り(東京)


2004
東京、銀座並木通りで開催したアートプロジェクト。並木通りの老舗店や女子美術大学の学生、銀座の小学生、デザイナーなどが参加し、並木通り各所で作品展やイベントを開催。そして、並木通り沿いには、参加者デザインの衣服型フラッグが飾られた。

In our life, communication has been vital since ancient times for many those who construct a family, group of friends and social community and it is indispensable for them tocommunicate each other. In an age of increasing borderlessness of countries and generations, personal computers play a significant role in communication of records and information. Our society has already formed a world-wide information-based community which could not exist without printed matters produced through printers.
In the meanwhile, clothing can be regarded as one of the tools for communication which can also be identified as universal practical thing forming a community. It has a variety of styles depending on race, state and region, which function as essential tools, signs and symbols to people's life.
This project aims to set up a site, participated by a wide range of people includingchildren, adults and even business sector, where we can discuss what the most necessary communication is and what kind of communication is needed in our time. Clothing and printers, both of which has disseminated information among the society since ancient times, will be used as vehicles for the promotion of the project.